Experience Thailand
With a population of over 60 million in an area of 510,000 square kilometers, Thailand offers an adventure for everyone.
Travelling to Thailand for your dental procedures not only offer you an opportunity to experience some of the most technologically advanced dental facilities in the world, but the chance to explore and indulge in a multitude of activities as well as enjoy the Thai culture.
From the comfortable and stylish accommodation to amazing cuisine, friendly local people, markets and crafts, elephant sanctuaries and cooking courses, you can do as much or as little as you like!
Thailand enjoys a tropical climate with three seasons. The average temperature is 28 degrees, but it can reach temperatures into the mid 40 degrees.
Summer - March through to May

Rainy Season - June through to September

Cool Season - October through to February
Choose from Thailand's most exciting cities Chiang Mai, Bangkok, or Phuket all offering their own unique Thai experience:
Chiang Mai
Being Thailands second largest city, Chiang Mai is situated high in the hills in the far north. It is well known for its colourful cultures and more traditional way of living of the local hill tribes. With over 300 Temples,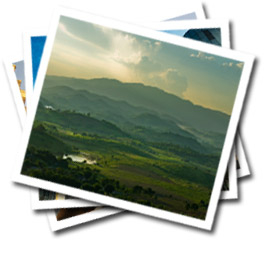 Chiang Mai has some of the most revered and beautiful temples in the whole of the Buddhist world. The city is famous for its shopping, having arguably the largest cottage industry in the world. Get all of your shopping done at great prices, be it clothes, luxury items or local crafts at one of the many shopping malls, large outlets, street stalls or the amazing night Bazaar. You can even take a ride on an elephant at one of the nearby elephant camps.
Things to do...
Shop for local crafts at the famous night bazaar

Visit one of the many Temples (Wats)

Take in a little history – explore the remains of the wall surrounding the city

Enjoy a night out at the 'Riverside markets'

Indulge in the delectable range of food available from the street stalls
Bangkok
Both the capital and largest city in Thailand, Bangkok is a colourful melting pot of different cultures, making it one of the most cosmopolitan, contrasting and, above all, compelling of Asian cities. A city not to be missed.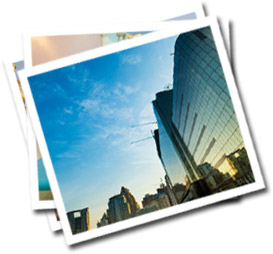 Intense at first but addictive the more time you spend exploring this unique and vibrant metropolis. Don't miss out on the many Temples (wats) with their glittering array gold statues and towering buddhas, the most famous of these are the Grand Palace and Wat Phra Kaew, better known as ' Temple of the Emerald Buddha.With over 100 buildings and a sprawling 945,000 sq metres of grounds that hold much historic, religious and royal significance. With hundreds of different malls and markets throughout the city, Bangkok is most definitely any shoppers heaven! If its designer imitations you are after check out the great range at the Patpong markets or shop high end at one of the many multistory department stores dotted throughout the city. From the famous Robinsons in Siam Square to the discount mega mall MBK, you're spoilt for choice. Whatever you want to do, Bangkok never disappoints...
Things to do...
Catch a tuk tuk and take in the vibrant street life!

Visit a local tailor to get your favourite article of clothing make at a third of the price!

Visit the vibrant patpong markets for designer imitations

Shop till you drop then indulge in a street side foot massage!
Phuket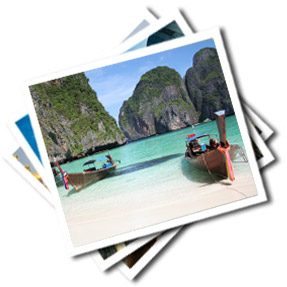 Blessed by nature and the smiling hospitality of it's people, and supported by superb tourism facilities, Phuket is today one of the worlds premier tropical resorts.
Palm fringed beaches, and island studded sea, superb accommodation, delicious sea-food, numerous sporting and leisure opportunities and, of course, year round sunshine, to conclude the recipe for a truly memorable holiday.